Spend Less Time on Employee File Management and More Time on People and Strategy
Imagine it: No more paper chase. No more file cabinets. Stop searching for missing files across multiple offices for important employee or business information. With CartaHR document management software, access all of your employee documents anywhere in the world with the touch of a button. Secure, cloud-based file management saves time, increases efficiency, and makes your job easier.
CartaHR is your command center for fast, secure, compliant access to all your employee documents in the cloud, integrated with your HRIS or HCM.
Spend more time on the strategic initiatives that will put you and your team at the table with company leaders. Shift your focus away from manual employee document management systems, finding files, and records management. Turn it instead to employee engagement and retention initiatives, diversity and inclusion programs, and professional development.
Maximize Security to Protect Your Sensitive Employee Files
Securely share files with employees, managers, and third-party auditors with ease and confidence using our configurable HR document management software.
Control access to any document or document type. Manage who has access to what and when. And maintain a detailed audit trail of all actions taken on each document.
Think of the CartaHR employee document management software as your secure online filing system with smarter controls. Ensure the security of personnel files, employee records, and other electronic documents. Maintain records while they're needed and stay in line with retention periods, without the mental burden on your HR department.
We've been extremely pleased with CartaHR. Customer service has been excellent, and the platform itself is extremely user-friendly. It's easy to share and manage employee files across multiple locations.
— Stacie Novosel, System Director for Compensation and HRIS
Automated HR Document Management Software Saves Time and Paper
CartaHR is an intelligent document management software that automates your HR workflows and helps you be more productive.
Classify, file, and route HR documents securely and accurately with no human intervention. Shift your focus to people and strategy, not paperwork.
Secure and Compliant HR Document Management and Storage
Always be audit-ready with our compliance dashboard. Monitor your important employee documents and certifications and proactively stay ahead of your compliance requirements. No more missing or expired files when you need them most.
CartaHR's built-in document management tools help you maintain your HR files and employee records according to your retention policy, and in compliance with GDPR, CCPA, PIPEDA and other regulations. Save money with cloud storage that maintains documents as long as you need to—and no longer.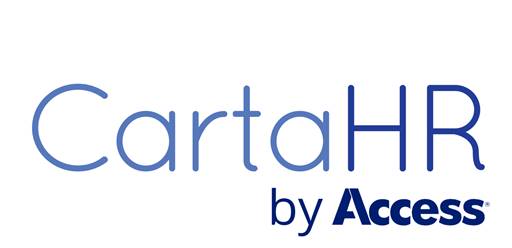 "We've enjoyed working with Access throughout our transition to digital employee HR documentation. The CartaHR team has acted as a true partner to our organization, helping us to drive new initiatives and delivering a product that is easy to use while saving us time and money."
Easily Integrate with Your Existing Human Resource Management Systems (HRMS)
CartaHR integrates with your HCM, HRIS or other HR point solutions. Merging data and collecting HR documents from multiple systems saves time, ensures document control, and avoids errors.
No longer will you need to search across multiple applications to create a complete employee file. Our software collects information from your existing applications and automatically updates document metadata. This makes all your searches more accurate, efficient, and secure.